WELCOME TO THE FIRST ® LEGO ®LEAGUE WORLD FESTIVAL
FIRST ® LEGO ® League (FLL ® ) introduces younger students to real-world engineering challenges by building LEGO-based robots to complete tasks on a thematic playing surface. FLL teams, guided by their imaginations and adult Coaches, discover exciting career possibilities and, through the process, learn to
FIRST LEGO League (FLL) is a global program created to get kids excited about science and technology. Geared toward ages 9 to 16 (ages vary by country of participation), FLL utilizes theme-based Challenges to engage children in research, problem solving, and engineering. The cornerstones of the program are its Core Values, which emphasize contributions of others, friendly competition, learning, and community involvement.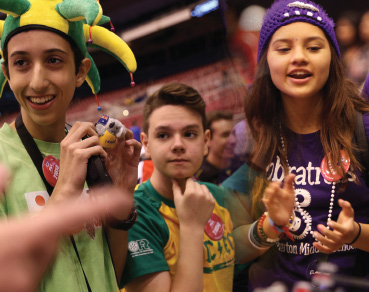 Elementary and middle-school students get to:
Design, build, test and program robots using LEGO MINDSTORMS® technology
Apply real-world math and science concepts
Research challenges facing today's scientists
Learn critical thinking, team-building and presentation skills
Participate in tournaments and celebrations
FLL 2015 – 2016
The TRASH TREKSM  Challenge asks teams to explore the hidden but fascinating world of trash, from collection, to sorting, to smart production, and reuse. They must also invent a solution to help our trash problem and create their own LEGO MINDSTORMS®robot to accomplish trash-themed "missions" on a playing field, and show how well they practice FIRST LEGO League Core Values.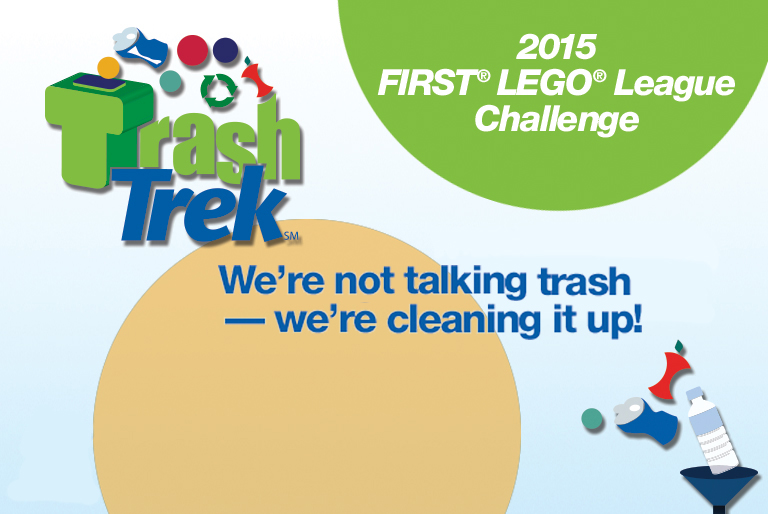 COST AND REGISTRATION
Costs for fielding a FIRST LEGO League vary depending on what level of participation.
Here are some basic cost parameters:
There are never any "per student" fees; all costs for individual team members are assumed by the team as a group.

New teams can expect to pay approximately $900 for team registration, a robot kit of parts, and field setup kit. Additional costs for event participation, travel, food, team shirts and other optional items will vary. Veteran teams will pay less since the robot set can be used year after year.

FIRST offers many fundraising ideas and teams are encouraged to create their own. Grants are also available, as well as sponsorships provided locally, regionally and nationally by many corporations.

FIRST believes that no team that wants to participate should have to bow out due to lack of resources. We will do everything possible to make funds available to all teams who need extra help!