Professional Services always do Marketing Differently! 
Social Media Marketing is about having conversations and building relationships 
Facts:
Facebook has 650 Million Plus  Users
Facebook has grown by 100 Million users in last 9 months
If Facebook were a country it would be the 3rd largest in the world
The fastest growing segment on Facebook is 55-65 year-old females
There are over 155 Million Blogs
Over 30 Billion You Tube Videos are viewed every month
The 2nd largest search engine in the world is You Tube
Twitter passed the 10 Billion Tweets mark in March 2010
Twitter Received 225 Million unique visitors in February, 2011.
Social Networks provide the " WORLD OF MOUTH"! 
Don't wait to BE " FOUND" ! 
Our Full Marketing Services 
Why Use Facebook?
Personal: Fun keeping in touch with friends easily and efficiently
Business: Generating fans spreading your unique content, blogs and videos
Pages and Groups
Multi-Media Rich
Easy to Use
Growing at over 600,000 users per day and currently over 400 million users
You Tube Video
---
Why Use TWITTER?
Communicating quickly and virally
Distributing content
Connecting
Promoting Facebook, Blogs, Websites
Real Time Search
Note: More than 225 Million Twitter Users 2011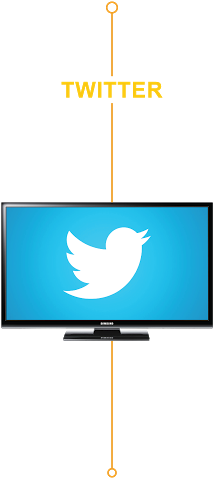 ---
Why Use LINKED IN?
Over 100 Million Professionals are members worldwide
Great for Networking Professionally
Finding opportunities
Positioning you as an Expert
Integrate your other sites including company, blog and Facebook
Average income of LinkedIn member: Over $100,000
---
Why Use YOUTUBE?
Second Largest Search Engine in the World
Easier to rank higher in organic search than Google
FREE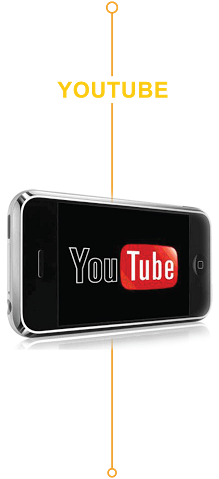 ---
Why Use INSTAGRAM?
Instagram Key Facts: 300+ Million Monthly Active Users. 60+ million photos uploaded daily. Average user spends 257 minutes per month. Engagement on Instagram is 15 Times that of Facebook's.
Why Instagram is Important?
– 47% of instagram users rank instagram in their top 10 channels to discover new products.
– 45.6% of instagram users are more likely to remember a great brand on instagram over their television commercial.
21.8% report purchasing a discovered product in the last 6 months.
Ad creative can be a photo, video or a powerful carousel of photos. Multiple photos tell a deeper visual story.
Master Targeting Capabilities: Built on the back of Facebook's advertising platform, Instagram ads have powerful targeting immediately.
Photographers don't have to use a lot of expensive gear to take photos that look amazing on Instagram.
Your Clients have forgotten about Desktop Computers…
Your Clients are addicted to Mobile!!
Consumer's eyes are glued to their phones.
How to win mobile marketing: Learn to speak the new language of mobile; use authentic photos to engage your audience.
To adapt your marketing to reach these mobile addicts, the most important thing is to use Authentic, Engaging Photos.
"To win mobile marketing, you need to copy the behavior of your customers."